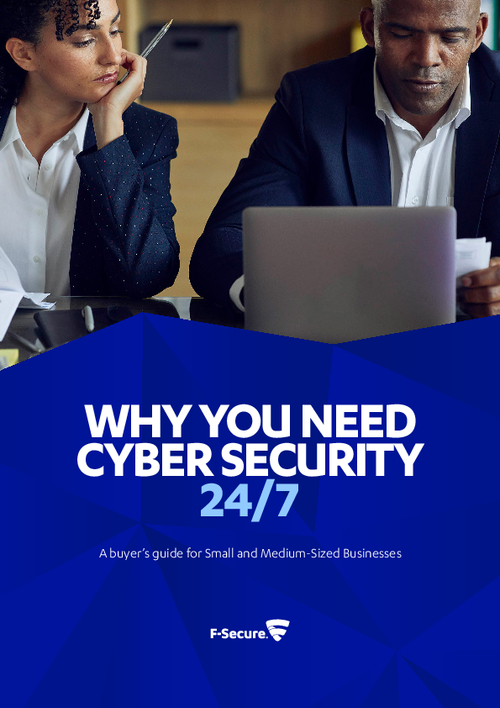 A BUYER'S GUIDE TO ENDPOINT DETECTION AND RESPONSE
57% of SMBs have experienced a cyber attack once or more over the past year.
Cyber security is one of the biggest challenges organizations face today, with 68% of business leaders believing they are facing an increasing number of cyber security risks. And they're right. Data breaches and digital disruption are the new norm. And not only have attacks become more common, they've also become way more sophisticated – and costly. But you don't have to face them alone.
Read this F-Secure whitepaper to:
Learn what methods cyber criminals are using to capitalize on the Covid-19 pandemic affecting the threat landscape
Dive deep into the latest malware trends
Get insight into whether the prevention and reaction capabilities you have in place are sufficient
How endpoint detection and response (EDR) can stop an attacker in it's tracks
Learn how you can stay protected 24/7 with a managed service provider