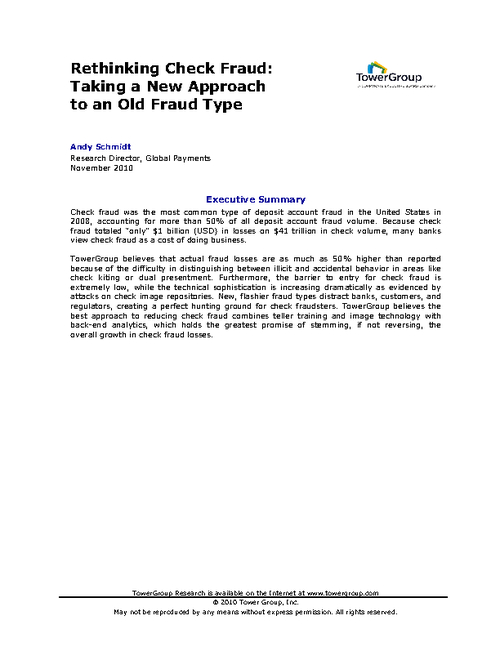 Invisible to many is the fact that check fraud is growing despite decreasing item volume. Accounting for more than half of the $2 billion in deposit account fraud losses that U.S. banks suffered in 2008, check fraud presents a relatively easy attack vector for increasingly sophisticated and well organized fraudsters.
This TowerGroup report explores how treating check fraud as a "cost of doing business" understates the threat, increases the cost to contain the problem, and creates a perfect hunting ground for criminals.
Read this paper to learn how:
Distraction by flashier fraud types weakens check fraud defenses;
Check fraud defenses strengthen an Enterprise Fraud Management strategy;
New technology and analytics can dramatically reduce the cost of check fraud.