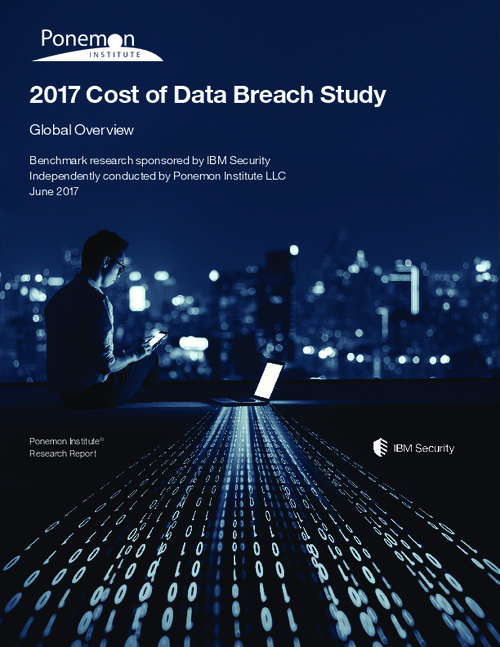 According to our research, the average total cost of data breach for the 419 companies participating in this research decreased from $4.00 to $3.62 million. The average cost for each lost or stolen record containing sensitive and confidential information also significantly decreased from $158 in 2016 to $141 in this 2017 study.
Take a look at this report, as it looks at:
The increase in the likelihood of a recurring material data breach;
The likely increase of data breaches in the next two years;
The average cost per lost of stolen records.