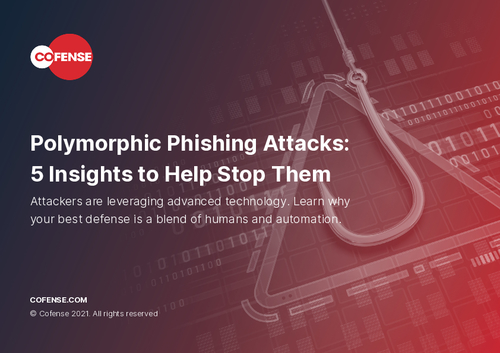 Why are polymorphic attacks more successful? A campaign that lacks uniformity doesn't look like a campaign and makes it difficult for security operators to keep rules up to date at the gateway. For many cybersecurity teams who lack bandwidth, finding the full scope of a polymorphic attack to quarantine is challenging and time consuming.
Download this eBook and learn why:
Not all phishing threats are blocked by technology;
User detection is great, but reporting is even better;
While humans are key to detection, automation speeds response.