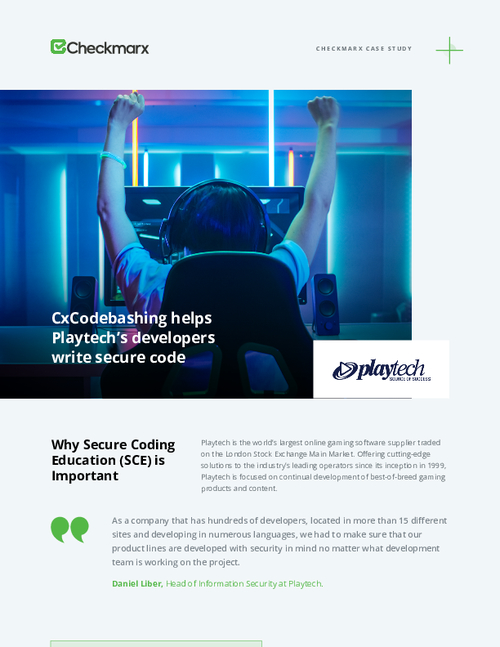 Large and dynamic company like Playtech are looking to integrate secure coding education directly into the tools their developers use daily.
Daniel Liber, Head of Information Security at Playtech states " as a company that has hundreds of developers, located in more than 15 different sites and developing in numerous languages, we had to make sure that our product lines are developed with security in mind no matter what development team is working on the project."
Download this case study to discover what SCE platform a company like Playtech uses and why.