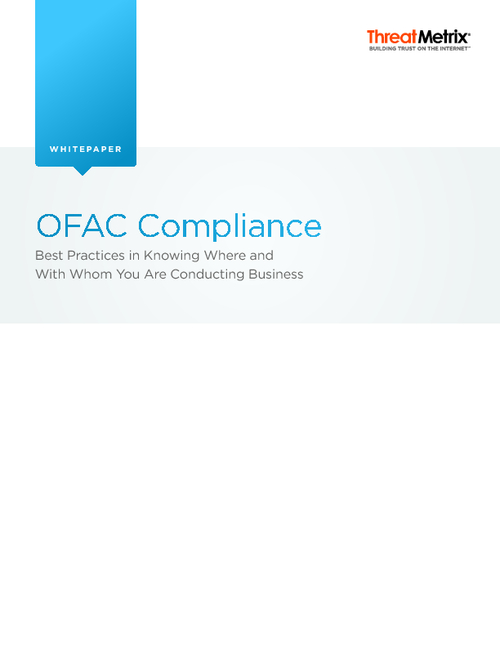 Criminals and terrorists use sophisticated techniques to hide their true location, and many banks or other businesses become victims of such location spoofing - thus violating OFAC regulations that prohibit business transactions with specific countries, entities, or individuals.
To be compliant with OFAC regulations, businesses must know the true location of their business clientele and customers, which is becoming increasingly challenging for businesses.
Download this ThreatMetrix white paper to learn:
How banks and other financial institutions can significantly enhance their ability to comply with OFAC regulations;
OFAC requirements;
Solutions and best practices for determining true customer location.