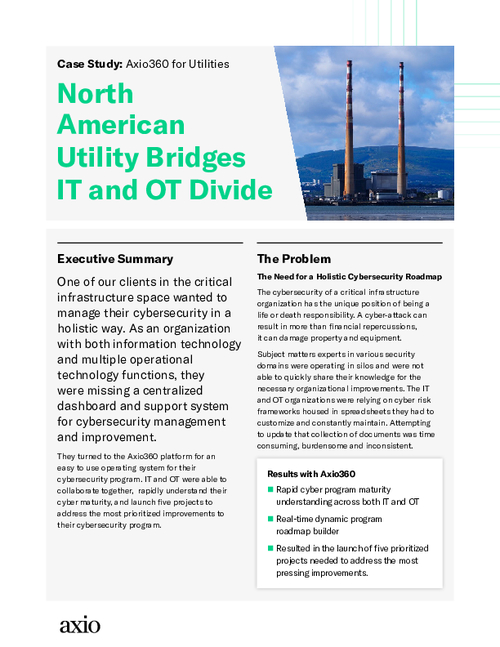 A critical infrastructure company wanted to manage their cybersecurity in a holistic way. As an organization with both information technology and multiple operational technology functions, they were missing a centralized dashboard and support system for cybersecurity management and improvement.
Download this case study and learn how they:
Achieved rapid cyber program maturity understanding across both IT and OT;
Created a real-time dynamic program roadmap builder;
Launched five prioritized projects needed to address the most pressing improvements.