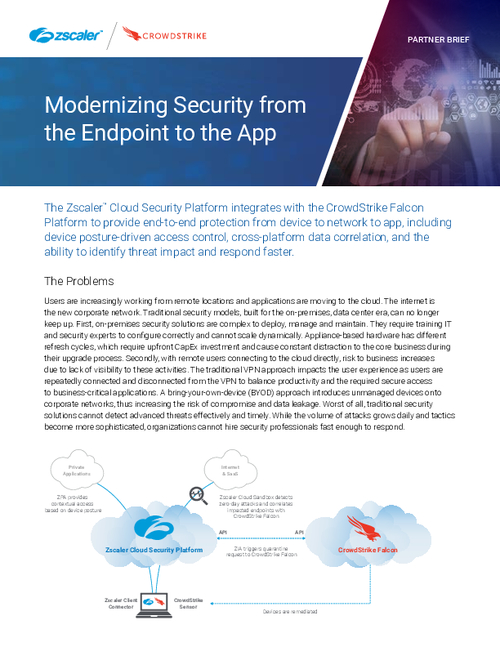 Users are increasingly working from remote locations and applications are moving to the cloud. The internet is the new corporate network. Traditional security models, built for the on-premises, data center era, can no longer keep up.
The Zscaler Cloud Security Platform integrates with the CrowdStrike Falcon Platform to provide end-to-end protection from device to network to app, including device posture-driven access control, cross-platform data correlation, and the ability to identify threat impact and respond faster.
Download this case study to learn more about the Zscaler and CrowdStrike integration.