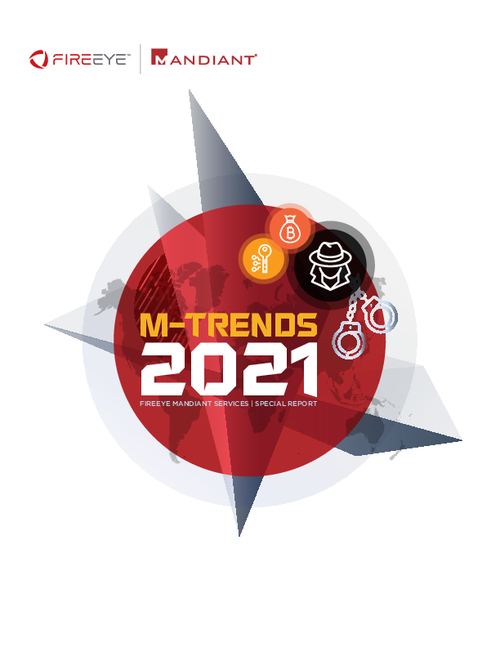 As ransomware operators were attacking state and municipal networks alongside hospitals and schools, a global pandemic response to COVID-19 necessitated a move to remote work for a significant portion of the economy. Organizations had to adopt new technologies and quickly scale outside of their normal growth plans.
As organizations settled into a new understanding of "normal," UNC2452, a suspected nation-state threat actor, conducted one of the most advanced cyber espionage campaigns in recent history.
Download your copy of the "M-Trends 2021 Report" today for an intelligence-led look into:
Ransomware Trends and Remediation Techniques;
SUNBURST Investigation Insights;
Enhanced Red Teaming Tactics;
Latest Frontline Incident Response Metric;
FIN11 phishing campaigns.