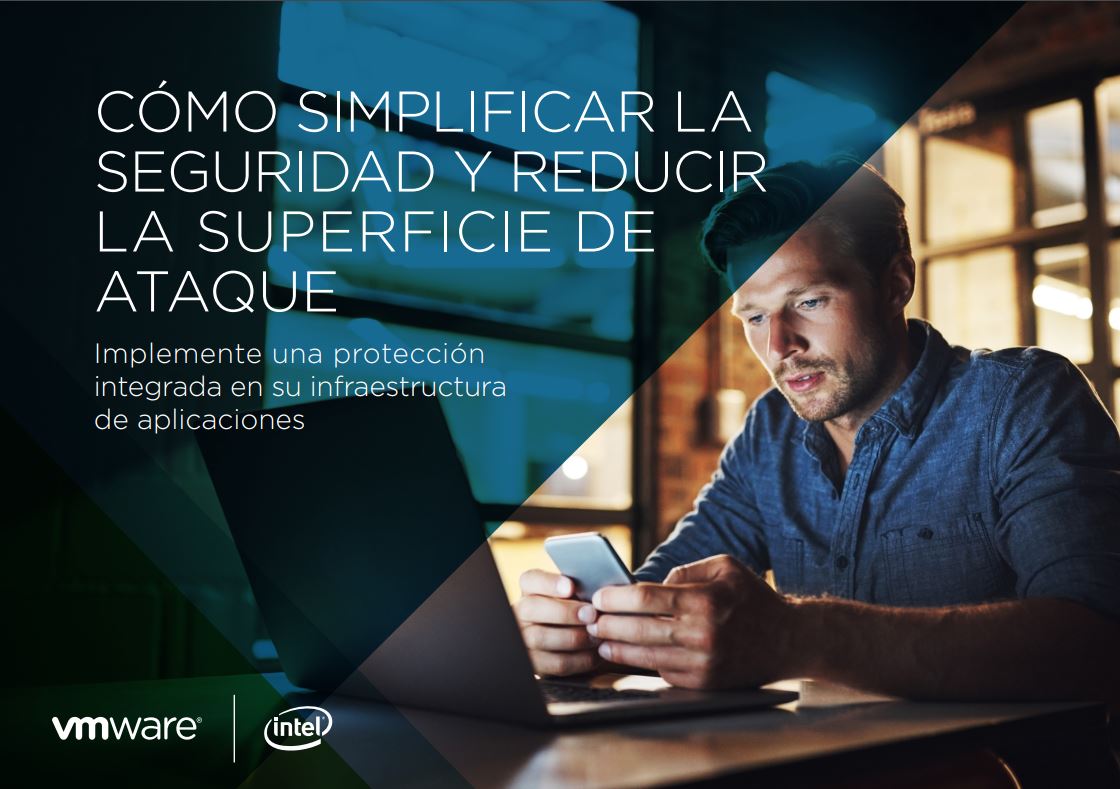 Modern applications will continue to be dynamic and distributed, so the attack surface will continue to expand. To protect your business you need an infrastructure where security is an integrated component and not an "after-the-fact" addition.
VMware reduces the attack surface of applications thanks to an intrinsic and uniform security in the data center, the cloud and the perimeter. VMware NSX allows micro-segmentation in the network to prevent lateral propagation of threats. VMware AppDefense enforces the expected state and behavior of applications at data center access points, while VMware vSphere and VMware vSANTM offer encryption for idle data.
This white paper is in Spanish.
VMware and Intel transform security by providing comprehensive security measures based in both software and hardware across application infrastructure and endpoints that maximizes visibillity, context, and control to secure the interactions between users, applications, and data.