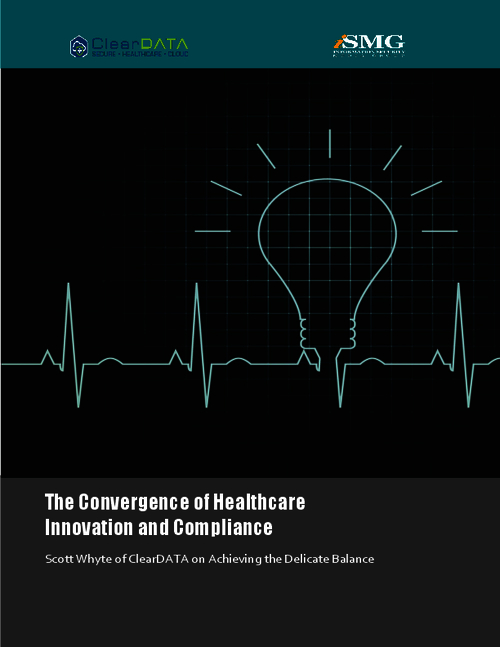 Achieving the Delicate Balance
With advances in big data, artificial intelligence, machine learning and more, healthcare is primed to innovate. But do HIPAA, GDPR and other regulatory standards inhibit the ability to move forward technologically? Healthcare is clearly at the complex crossroad of innovation and compliance.
This whitepaper highlights veteran industry expert's assurance that a balance can be stricken between the two, and also assurance that organizations are implementing technological innovation carefully and thoughtfully cross-sectors while not sacrificing compliance standards.
Download this thought-leadership whitepaper which provides examples of organizations working within compliance frameworks from across healthcare sectors including insights from:
Global Life Sciences - An iPad solution for assessing neurological disease progression;
Behavioral Health Medication - A behavioral health pharmacy and largest outpatient telepsychiatry company's solution for rapid scaling, while simultaneously improving security and compliance;
Payers sector - A large Blue Cross Blue Shield organization engaged in population health and value-based care initiative.