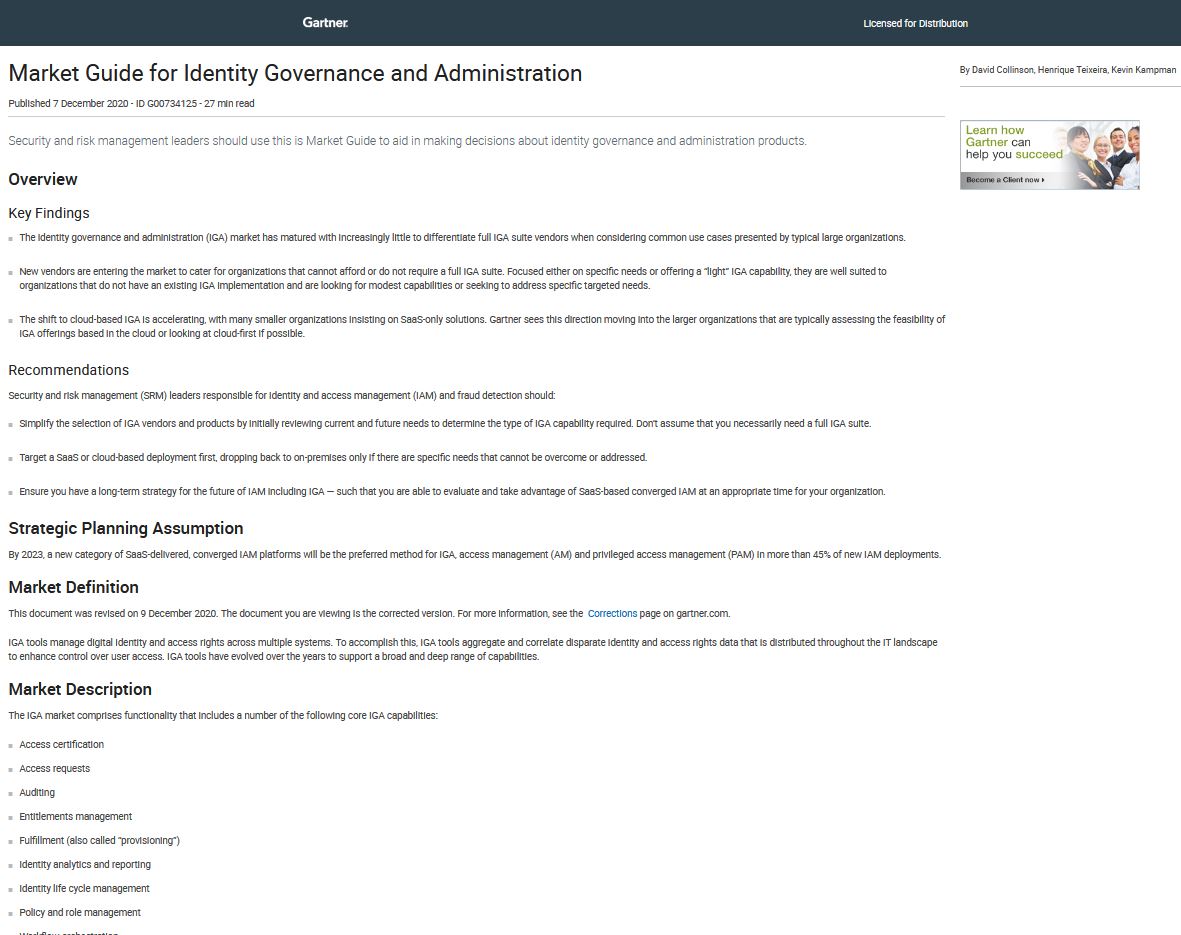 According to Gartner security and risk management (SRM) leaders responsible for identity and access management (IAM) and fraud detection should "Target a SaaS or cloud-based deployment first, dropping back to on-premises only if there are specific needs that cannot be overcome or addressed."
Key Findings of the report:
"The identity governance and administration (IGA) market has matured with increasingly little to differentiate full IGA suite vendors when considering common use cases presented by typical large organizations."
"The shift to cloud-based IGA is accelerating, with many smaller organizations insisting on SaaS-only solutions. Gartner sees this direction moving into the larger organizations that are typically assessing the feasibility of IGA offerings based in the cloud or looking at cloud-first if possible."