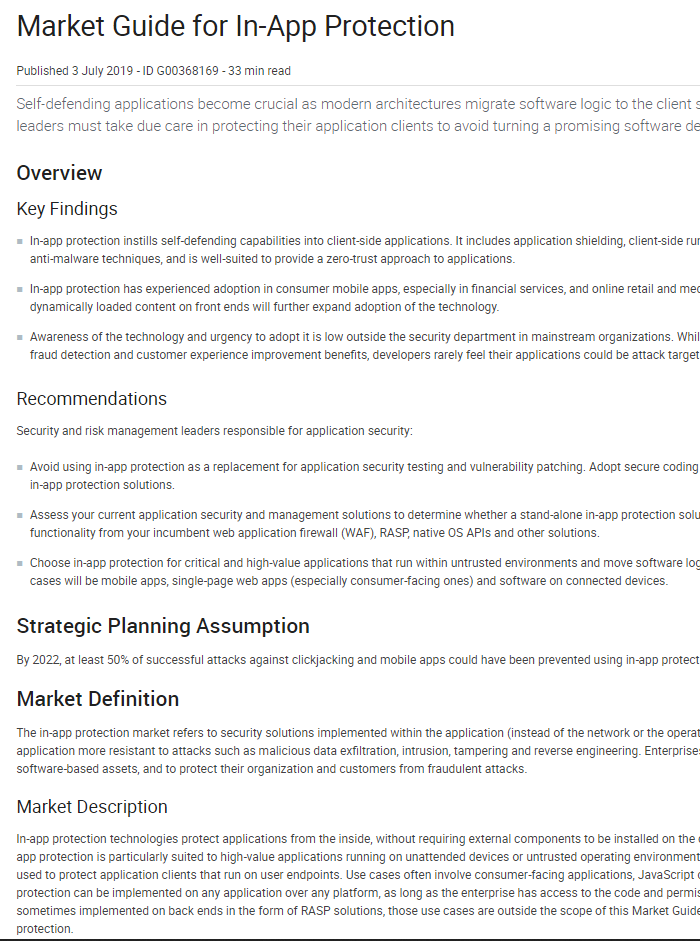 In-App Protection Crucial for High-Value Applications
How do you prevent applications from becoming a security failure? According to Gartner, by deploying in-app protection capabilities that include hardening techniques, application monitoring, anti-tampering, and threat analytics.
In the 2019 Market Guide for In-App Protection, Gartner advises: "Self-defending applications become crucial as modern architectures migrate software logic to the client side. Security and risk management leaders must take due care in protecting their application clients to avoid turning a promising software design trend into a security failure."
Download this latest Gartner Report to learn how to.
Protect mobile, web and hybrid apps in an evolving threat landscape
Defend against run-time attacks and reverse engineering
Use threat analytics to get visibility into app attacks