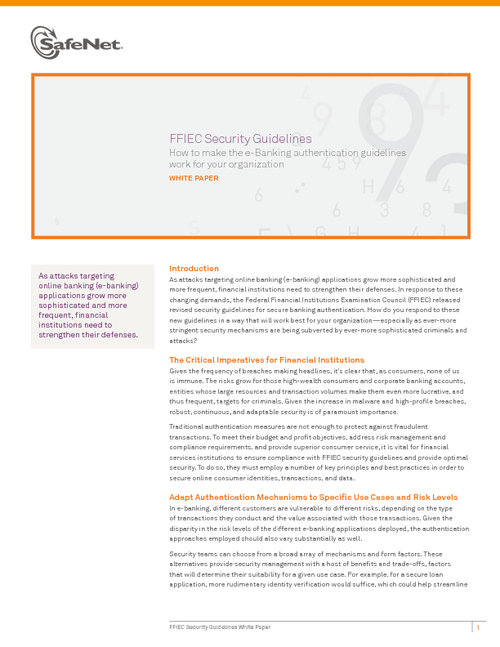 As attacks targeting online banking (e-banking) applications grow more sophisticated and more frequent, financial institutions need to strengthen their defenses. In response to these changing demands, the Federal Financial Institutions Examination Council (FFIEC) released revised security guidelines for secure banking authentication. How do you respond to these new guidelines in a way that will work best for your organization - especially as ever-more stringent security mechanisms are being subverted by ever-more sophisticated criminals and attacks?
Download this white paper today to find out:
How to adapt authentication mechanisms to specific use cases and risk levels;
How a layered security approach is the best way to safeguard your e-banking transactions;
How a centralized system helps streamline security administration and enables timely audits.