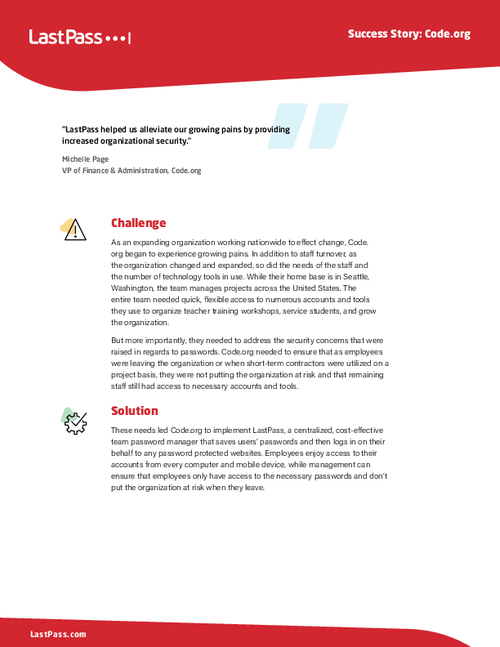 As an expanding organization working nationwide to effect change, Code.org began to experience growing pains. In addition to staff turnover, as the organization changed and expanded, so did the needs of the staff and the number of technology tools in use. But more importantly, they needed to address the security concerns that were raised in regards to passwords.
These needs led Code.org to implement LastPass, a centralized, cost-effective team password manager that saves users' passwords and then logs in on their behalf to any password protected websites.
To learn how to increase your organizations productivity and security, download now.