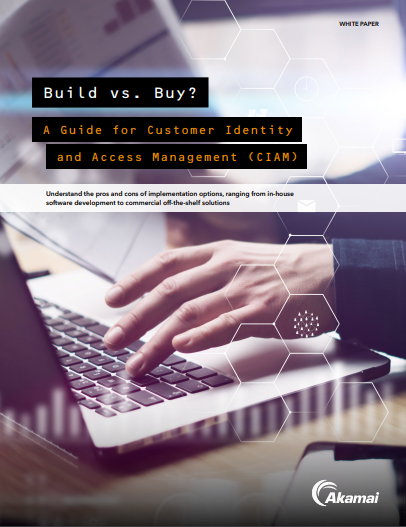 In today's markets, customer identities and the personal data associated with them are among the most critical and valuable assets of any enterprise. Managing these digital identities from first registration and login to the later stages of the customer relationship and extracting business value from the associated data are complex tasks, commonly referred to as customer identity and access management (CIAM).
When implementing a system to collect, manage, and utilize digital identity and customer data, companies have two basic choices: in-house development or buying a dedicated solution from a vendor specialized in CIAM (i.e., build vs. buy).
Read this white paper for an in-depth analysis of CIAM implementation options, including:
Must-haves for a successful, enterprise-grade CIAM system
Pros and cons of implementation options, ranging from in-house software development to commercial off-the-shelf solutions
A real-world case study that illustrates the ROI of an effective CIAM solution
In viewing this content, we would like to share your data with the content creator. Click here for more info or to opt out.