Bank Employee Offering Insider Information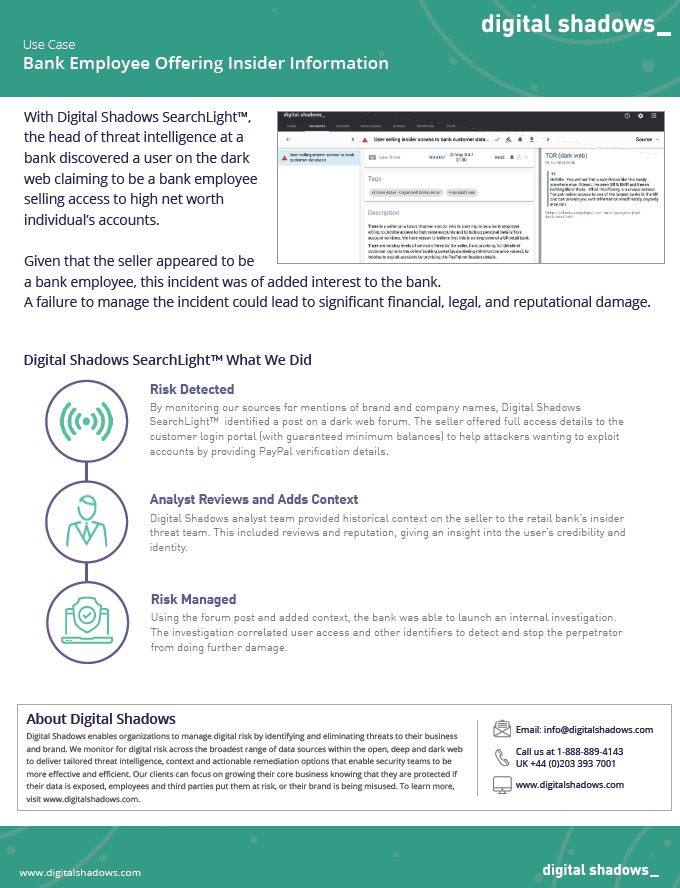 This case study illustrates how Digital Shadows helped the head of threat intelligence at a bank discover a user on the dark web claiming to be a bank employee selling access to high net worth individual's accounts. The fact that the seller appeared to be an employee, this threat was of heightened priority to this financial institution.
Download this summary to learn how managing this incident saved the bank from significant financial, legal and reputational damage.