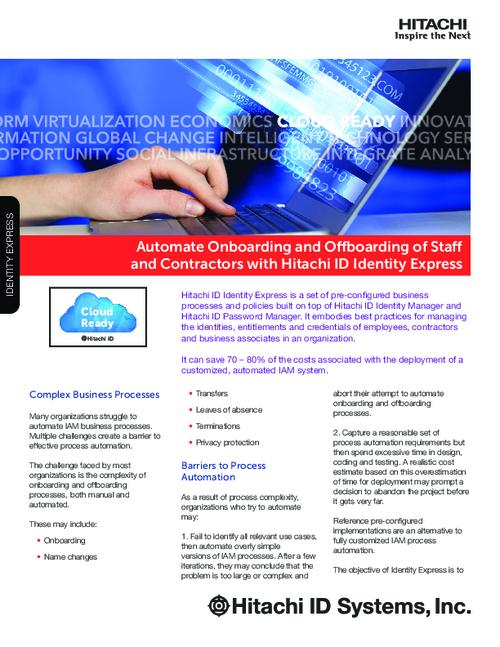 The complexity of onboarding and offboarding processes, both manual and automated in an ongoing challenge faced by most organizations. But, when done correctly, can save up to 80% of the costs associated with the deployment of IAM systems.
Download this white paper and learn how to:
Discard old, inefficient processes;
Adopt best practices, and;
Implement a full set of IAM processes in just a few days.