An Alert has Fired. Now What?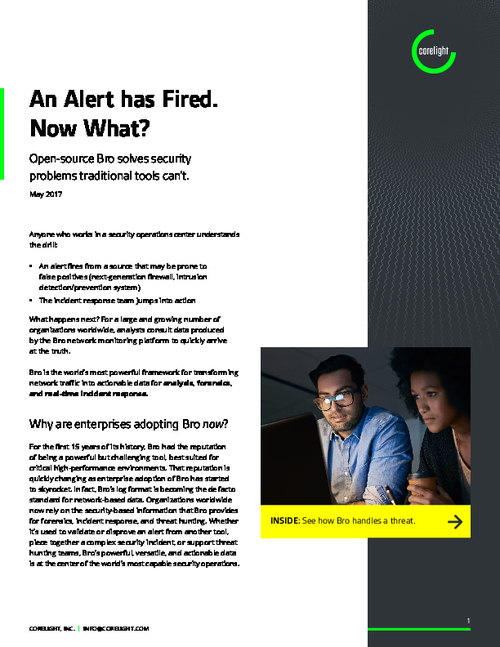 Cybersecurity defense tools of all types generate alerts and are prone to false positives which is one of the biggest challenges facing incident responders (IRs): Which alerts represent real threats and which ones can be ignored. While data in SIEM systems comes from several sources, typically some combination of hosts, logs, network and 3rd party intelligence, it's difficult to quickly understand the nature of a threat because so many different systems need be investigated, and that takes time and attention.
Download this whitepaper that walks you through the use of a Corelight Sensor and how it helps incident responders resolve attacks much more quickly.