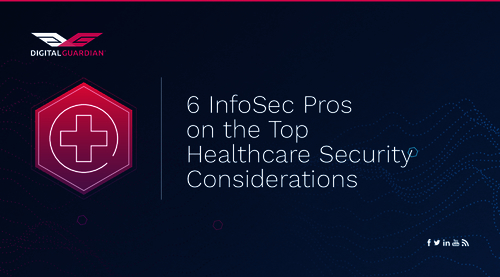 Coupled with HIPAA and other regulatory requirements that make securing protected health (PHI) paramount, healthcare organizations have no shortage of serious considerations that must be adequately addressed to ensure patient and safety.
To find out what considerations are weighing heaviest on the minds of healthcare pros, Digital Guardian reached out to a panel of professionals and asked them to weigh in on this question:
"What are the top 3 considerations for healthcare organizations?"
Read on to find out what the panel had to say.