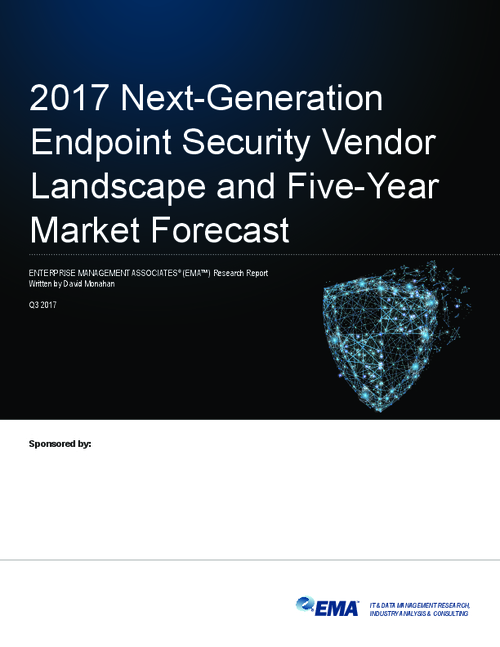 The vendor-related research focuses on solution providers that are supplying proactive next-generation endpoint security services covering prevention, detection, and response. EMA provided all identified participants the opportunity to participate in a vendor-answered questionnaire and interviews. EMA then combined that information with research efforts external to the providers to create company profiles and assess each vendor on their applicability to the space, as well as their market share by revenue and license volumes.
Most of the vendors competing in this space emerged or refocused in the last few years, with only a few having competed in the market for more than five years.
Download this report to learn more about EMA's assessment of the NGES market in 2017.