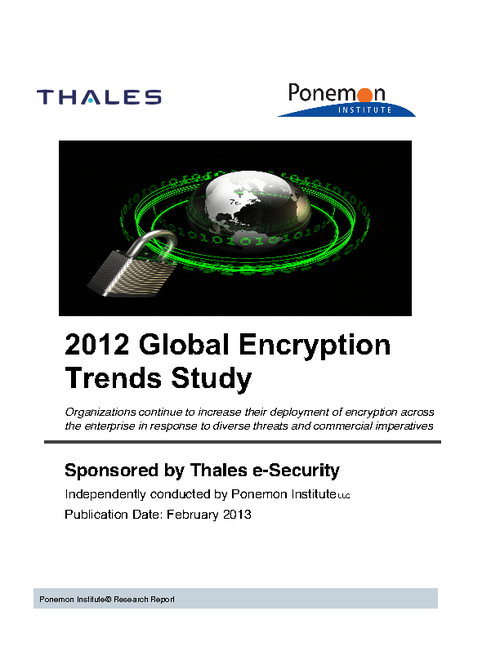 This 2012 Global Encryption Trends Report, based on the independent research by the Ponemon Institute, reveals that encryption continues to be viewed as a strategic issue and that organizations are increasing their investment in encryption across the enterprise in response to compliance regulations and cyber-attacks.
The purpose of this research is to examine how the use of encryption has evolved over the last eight years and the impact of this technology on the security posture of organizations. More that 4,200 individuals across multiple industry sectors in seven countries - United States, United Kingdom, Germany, France, Australia, Japan and Brazil - were surveyed.
This study asks:
Which types of encryption technologies have been deployed?
What are the most salient threats to sensitive and confidential information?
What are the top data protection priorities?