Business Email Compromise (BEC) , Email Security & Protection , Email Threat Protection
Business Email Compromise and Account Takeover - An Easy Backdoor to Corporate America's Funds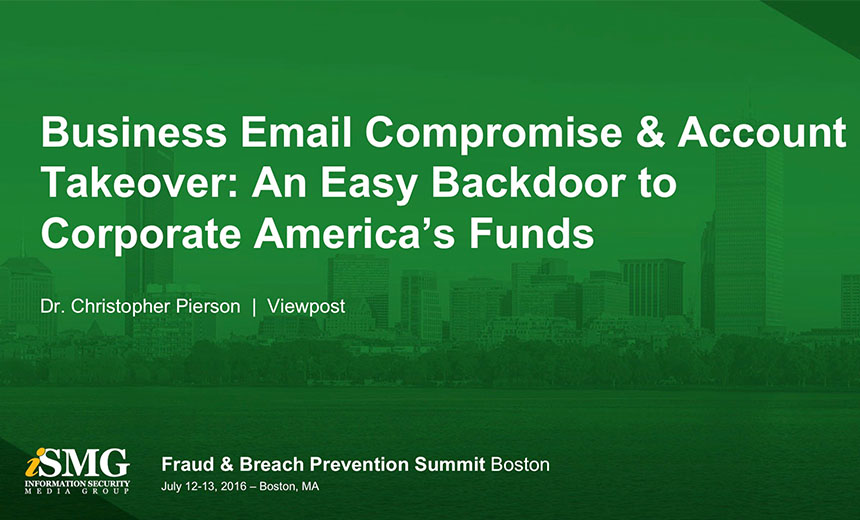 Security safeguards and controls can only get you so far. At some point, an employee is going to click, open something, or take action on a request that is fraudulent and bypass all of these controls. We will discuss both business email compromise fraud and account takeover in depth as we consider the following:
See Also: The Evolution of Online Fraud in 2023 and Best Practices to Plug the Gaps
Policy, training, and dual signoff controls that will protect against BEC Fraud;
Status of legal cases and insurance to mitigate harms when they occur;
Security Controls that will mitigate the harm of account takeover for 99% of attacks.
Additional Summit Insight:
Hear from more industry influencers, earn CPE credits, and network with leaders of technology at our global events. Learn more at our Fraud & Breach Prevention Events site.