Verizon Breach Report to Expand
Overview of Latest Releases from RSA Conference 2013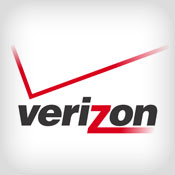 Here's the latest overview of news releases issued at RSA Conference 2013:
See Also: Pandemic-Driven Change: The Effect of COVID-19 on Incident Response
The soon-to-be-released 2013 Verizon Data Breach Investigations Report will provide an even broader, more extensive picture of cybercrime around the globe by expanding the types of security events studied and analyzing data from a much larger number of global security organizations. To be released this spring, the 2013 DBIR will study security events such as distributed denial of service attacks, network intrusion, insider misuse, and attacks against the energy and critical infrastructure sectors. The report will also contain data from 18 organizations, nearly four times as many as the five organizations in the prior year's study.
In other news announced at RSA 2013:
FireEye Inc., a leader in stopping today's new breed of cyber attacks, announced its threat protection platform designed to help enterprises deploy new security models to counter modern cyber attacks. Many traditional defenses, such as firewalls and anti-virus, are not enough to counter the more advanced nature of today's cyber attacks, leaving the majority of enterprises compromised. The FireEye platform creates a cross-enterprise threat protection fabric using a next-generation threat detection engine, dynamic threat intelligence, and interoperability with a broad ecosystem of more than two dozen technology alliance partners to secure all major threat vectors and enable rapid detection, validation, and response to cyber attacks.
Easy Solutions, the Total Fraud Protection company, announced that Dunbar, The Most Trusted Name In Security, has selected Easy Solutions as a strategic technology partner for their new Dunbar Digital Armor offering. The newest addition to the Dunbar family of companies, Dunbar Digital Armor has been created to enhance security for the company's financial, retail and government customers to protect them from the ever-increasing threats of cyber-attack with proactive cloud-based solutions.
AlgoSec, a market leader for Network Security Policy Management, announced the latest version of the AlgoSec Security Management Suite. The new version marks the general availability of AlgoSec BusinessFlow as an integral product of the suite, delivering innovative, application-centric security policy management that boosts business agility and the availability of enterprise applications. Additional enhancements to the Security Management Suite include extended device support, deeper integration capabilities, enhanced reporting and performance and IPv6 support.
To view these and other news releases, please visit the RSA Conference 2013 Press page.
Additional Summit Insight:
Hear from more industry influencers, earn CPE credits, and network with leaders of technology at our global events. Learn more at our Fraud & Breach Prevention Events site.