Steps Taken to Fix Federal Debt Vulnerabilities
Weaknesses Cited in Security Management, Access Controls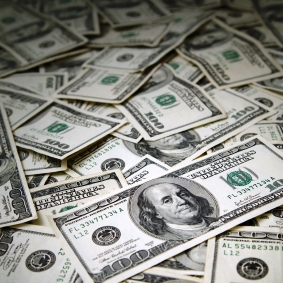 Not quite a clean bill of health, federal government auditors reviewing key management systems operated by the Federal Reserve Bank on behalf of the Bureau of Public Debt says the bureau has maintained effective internal controls over financial reporting relevant to the Schedule of Federal Debt.
See Also: Restructuring Your Third-Party Risk Management Program
Still, auditors identified information systems deficiencies affecting internal controls over financial reports - specifically those dealing with security management and access controls - which, while not considered being material weaknesses, warrant the attention and action of management. These deficiencies were initially uncovered in a 2010 audit, but remained unresolved. Auditors did not find new deficiencies.
GAO acknowledged the Federal Reserve is taking corrective actions, but cautioned of the consequences if they're not successfully achieved.
"Until these information systems control deficiencies are fully addressed, there will be an increased risk that internal control deficiencies may exist and remain unidentified and an increased risk of unauthorized access, loss or disclosure; modification of sensitive data and programs; and disruption of critical operations," Gary Engel, GAO director of financial management and assurance, wrote in a letter dated April 11 to Dave Caperton, special counsel, legal division of the board of governors of the Federal Reserve System.
The Federal Reserve, in a written response referenced in the audit, said one of the deficiencies had been resolved. The Fed said it expected corrective action on one of the two remaining recommendations to be completed by September as part of a transition to a new IT security program. The third item should be corrected by next year, the Fed said.
The Schedules of Federal Debt presents the beginning balances, increases and decreases and ending balances for federal debt held by the public and intragovernmental debt holdings, the related accrued interest payables and the related net unamortized premiums and discounts managed by the Department of the Treasury's Bureau of the Public Debt.