Events , Governance & Risk Management , RSA Conference
Moving Beyond the Buzzwords
Trend Micro CTO Genes on Rethinking Security Strategy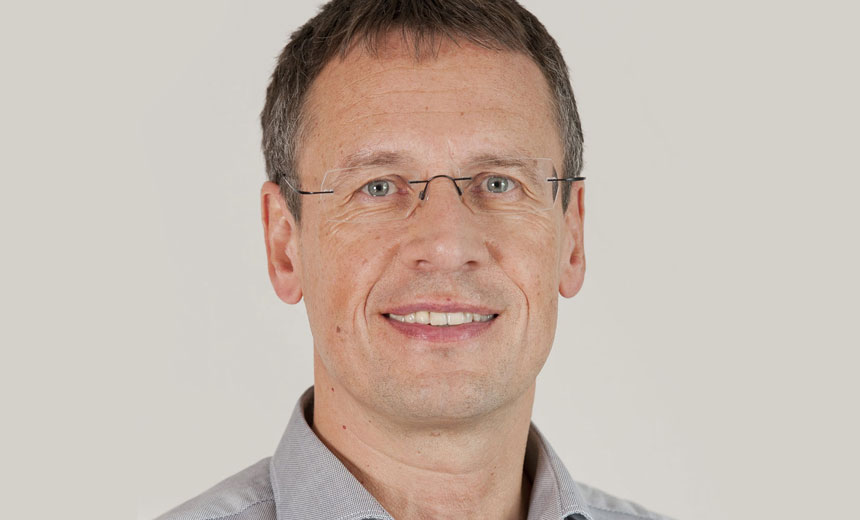 The blame for confusing APTs with targeted attacks can be laid squarely at the doorstep of solution vendors and that community's predilection for coining marketing buzzwords, says Raimund Genes, CTO for Trend Micro. Genes was one of the opening keynoters at RSA Conference Asia Pacific & Japan that kicked off July 22 in Singapore.
In his session titled "Targeted Attacks, APT's & Cyberwar - A MKT Buzz or a Real Business Threat?", Genes argued that solution vendors may be doing the IT security industry a disservice by clubbing everything under APT.
"APTs are a term coined by the USAF in 2006 to describe state-sponsored attacks against another state," Genes says. "When this term is misused, it's like telling everybody that you need to be really big to be concerned - which is not the case. Targeted attacks are very much a real threat."
Targeted attacks are everybody's concern, and are fast becoming the norm worldwide, he says. Small and medium-sized business are increasingly under the impression that the adversary needs to spend lots of money to launch a targeted attack against them - confusing the concept with APT.
The fact is, only around 600 euros are required to buy services for a targeted attack in the cyber-criminal underground, he says, and is relatively much easier to do. In this exclusive interview with Information Security Media Group, Genes shares the context of his keynote session at the RSA Conference and insight on the state of the threat landscape.
Genes also speaks about
The threat from targeted attacks;
Security recommendations for a zero-trust environment;
Top buzzwords in use today.
Genes brings more than 30 years of computer and network security experience to his position of CTO at Trend Micro. In this role, Mr. Genes is responsible for introducing new methods to detect and eradicate threats and to predict movements in the digital underground with his team of threat researchers. He is a well-known security expert and frequent speaker at conferences, where he shares his passion for IT security with the audience.
Additional Summit Insight:
Hear from more industry influencers, earn CPE credits, and network with leaders of technology at our global events. Learn more at our Fraud & Breach Prevention Events site.