DDoS: More Defenses Needed
Emerging Attack Methods Continue to Take Sites Down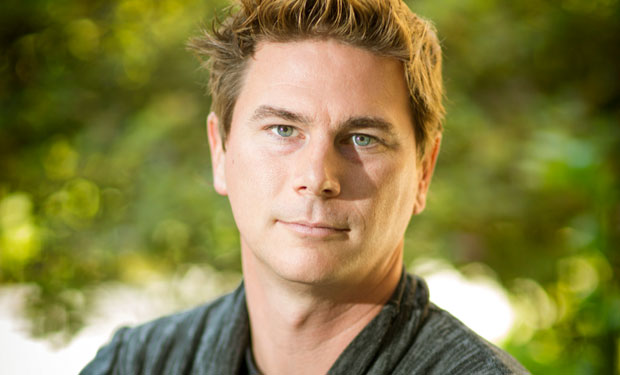 While January's seemingly isolated distributed-denial-of-service attacks against JPMorgan Chase and Bank of America may have been a blip, DDoS expert Barrett Lyon says stronger attacks are on the way.
Attackers continue to successfully wage DDoS strikes that are capable of taking down even some of the best defended sites, says Lyon, founder of DDoS mitigation provider Defense.Net.
"JPMorgan Chase and Bank of America had defenses in place," says Lyon during an interview with Information Security Media Group at RSA Conference 2014. "But apparently, it was not enough to deal with these attacks."
The attacks to which Lyon refers targeted the two banks on Jan. 28. An unknown group that called itself the European Cyber Army took credit for the attacks (see DDoS: New Attacks Against Banks).
At the time of the latest attacks, some DDoS researchers suggested the methods used in the strikes against Chase and BofA closely resembled techniques previously used by the self-proclaimed hacktivist group Izz ad-Din al-Qassam Cyber Fighters, which targeted leading U.S. banking institutions in 2012 and 2013. But Lyon says making a definitive connection to that group is difficult, although the Jan. 28 attacks were facilitated by a large and powerful botnet.
QCF's attacks, like the Jan. 28 attacks, were waged against the application layer using sophisticated methods. "What we do know is that since then there have been some very large NTP [network time protocol] attacks," proving that DDoS, regardless of who is waging the attack, will continue to pose challenges.
During this interview, Lyon discusses:
Why attributing attacks to one particular group or individual is becoming increasingly difficult;
How DDoS attacks are being waged in different ways than they were a year ago; and
Steps organizations should take now to ensure they have the right mitigation strategies in place.
In 2003, Lyon founded Prolexic Technologies, which offers a service to defend enterprises from DDoS attacks. That same year, he also founded Defense.Net to offer a new mitigation architecture to respond to increasing DDoS threats. His work led to collaboration between a majority of the Tier 1 and Tier 2 carriers in North America and Europe and at security agencies in Europe and the U.S. to mitigate and track thousands of DDoS attacks. Barrett's work also is chronicled in the book "Fatal System Error - The Hunt for the New Crime Lords Who Are Bringing Down the Internet." In addition to Defense.Net and Prolexic Technologies, Barrett has founded several other companies, including two content delivery network companies, BitGravity and XDN Inc.
Additional Summit Insight:
Hear from more industry influencers, earn CPE credits, and network with leaders of technology at our global events. Learn more at our Fraud & Breach Prevention Events site.