Cyber Monday Fraud Prevention
Tips for Institutions, Merchants and Consumers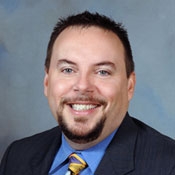 During a recent conversation with a financial institution, I discussed ways to address verification for online purchases. Why not leverage SMS/text or e-mail messaging as way to notify cardholders when transactions are processed, especially those that involve a "ship to" address that differs from the cardholder address? It's a simple communication process that would really help consumers identify and report suspicious transactions. But in today's banking environment, as the institution I was speaking with rightly pointed out, this information is not passed back to the payment card issuer. It's only used by the merchant to verify the billing address. But wouldn't it be cool if sometime in the near future card issuers could access that information? I certainly think so.
I realize that every organization has different levels of capability and budget to implement certain safeguards and practices, but every institution, regardless of size, can take simple steps to reduce fraud. Scan through my ideas below and take away what you like. Just keep in mind that the safeguards an institution puts in place should involve the consumer whenever possible. It's always good to ask, "How can we show the consumer more information?" and "How can we deliver the information using common communication channels?"
Tips for Financial Institutions
Holiday seasons are prime for card skimming at both the ATM and POS location. Increase your physical security when possible.
Take advantage of the three-digit card values (CVV=Visa and CVC=MasterCard) embedded within credit card and debit card magnetic stripes. These three-digit numbers should be authenticated for all card-present POS and ATM transactions. CVV and CVC cannot be phished, but they can be skimmed.
Allow cardholders to view all temporary holds against their payment cards. The idea is to alert them when anything that appears suspicious crops up.
Customers are a bank's first line of defense in preventing and identifying fraud. Use consumer-friendly technology to your advantage. Allow customers to establish notifications via SMS/text or e-mail for balance alerts and transaction alerts.
Tip for Merchants
Establish a gift card hotline for financial institutions to report fraudulent gift card or stored-value purchases.
Ensure that card numbers match the truncated numbers that are printed on receipts.
Check driver's licenses for gift card purchases that exceed certain dollar amounts.
Ensure that e-commerce sites conduct payment-processing sessions within a secure socket layer, or SSL, environment.
Consumer Tips
Always use virus-detection system, a firewall and spyware/malware detection software.
Always use a pop-up ad blocker.
E-commerce sites should always begin with HTTPS.
Shop the online retailers you recognize.
View your financial accounts frequently.
Every institution, regardless of size, can take simple steps to reduce fraud.
John Buzzard is the client relations manager for FICO's Card Alert Service, a predictive analytics solution. Buzzard also serves as the moderator of Fair Isaac's Fraud Alert Network website and hosts the web seminar series "Combating Fraud through Peer Communication."