Why Reputation Risk Management Is Critical For Your Organization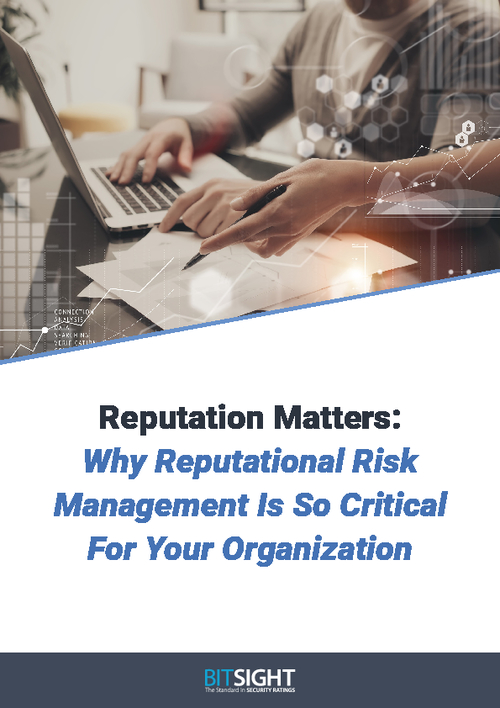 You know the risk of a cyber incident when it comes to finances or operations. But what happens if your company's reputation suffers?
In today's cyber risk environment-especially with the rapid spread of information over social media-companies are becoming more and more concerned about how a cyber incident could potentially damage their character or good name. But relying on a solid PR strategy alone doesn't take preventative measures into account.
Download this whitepaper to learn:
Why reputation risk management (RRM) is so critical
How RRM and cybersecurity intersect
Four benefits of using cybersecurity monitoring as part of your RRM strategy