Does Your Endpoint Security Solution Have These Essential Features?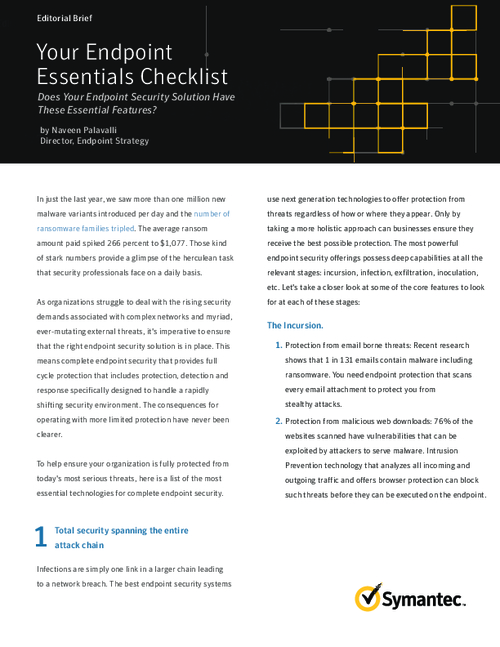 As organizations struggle to deal with the rising security demands associated with complex networks and myriad, ever-mutating external threats, it's imperative to ensure that the right endpoint security solution is in place. This means complete endpoint security that provides full cycle protection that includes protection, detection and response specifically designed to handle a rapidly shifting security environment. The consequences for operating with more limited protection have never been clearer.
Download this whitepaper to help ensure your organization is fully protected from today's most serious threats. Use this list of the most essential technologies for a complete endpoint security solution.
Download Whitepaper